Then + Now: The Cast of 'The Hills'
For fans who just couldn't get enough of 'Laguna Beach,' the Lauren Conrad-centered spin-off 'The Hills' was the guilty pleasure we had all been waiting for. From the juicy drama to the gorgeous fashions to the ridiculousness that was "Speidi," 'The Hills' kept us glued to the TV for six seasons. Almost four years after the show went off the air, let's see where the cast is today.
Lauren Conrad
Then: After two years of stealing the show on 'Laguna Beach,' Lauren gave viewers a chance to see both her professional and personal life on her own spin-off, 'The Hills.' As cameras followed her through a career in fashion and her feud with Heidi Montag and Spencer Pratt, fans got to see another side of the reality star, one that proved that she was a genuine class act.
Now: Lauren left 'The Hills' in Season 5 to focus on her career (sans cameras) and has since become a full-fledged fashion designer, creating several successful clothing lines, including her current line, Paper Crown. She also wrote the best-selling 'L.A. Candy' series, which was fictional but clearly based on her time on 'The Hills.' After dating Jason Wahler and Brody Jenner on the show, Lauren eventually found happiness with former Something Corporate guitarist William Tell, who proposed to her in October 2013.
Audrina Partridge
Then: Model Audrina was most known on 'The Hills' for her rocky relationship with on-and-off boyfriend Justin Bobby, eventually breaking up with him and dating Ryan Cabrera. She was also the only main cast member to appear on all six seasons.
Now: After her time on 'The Hills,' Audrina was offered her eponymous spin-off, which only lasted for one season. She soon ventured into movies, scoring roles in 'Into The Reef 2′ and 'Sorority Row.' She also competed on the eleventh season of 'Dancing With the Stars.' As of 2013, Audrina is happier than ever with BMX boyfriend Corey Bohan, whom she recently called "the love of her life."
Whitney Port
Then: Whitney and Lauren became friends while interning at Teen Vogue. They later interned at Kelly Cutrone's PR firm together, and Whitney went to Paris in Lauren's place. Whitney left the show after the third season to work at Diane von Furstenberg in New York, where she starred in her own spin-off series, 'The City.'
Now: The two seasons of 'The City' chronicled Whitney's venture in the New York fashion world, where she eventually left DVF to start her own fashion line, 'Whitney Eve.' In addition to her career as a designer, Whitney has kept up her TV personality, becoming a guest judge on 'Britain and Ireland's Next Top Model' and snagging a small role in 'What to Expect When You're Expecting.' She recently got engaged to former 'The City' producer Tim Rosenman.
Lo Bosworth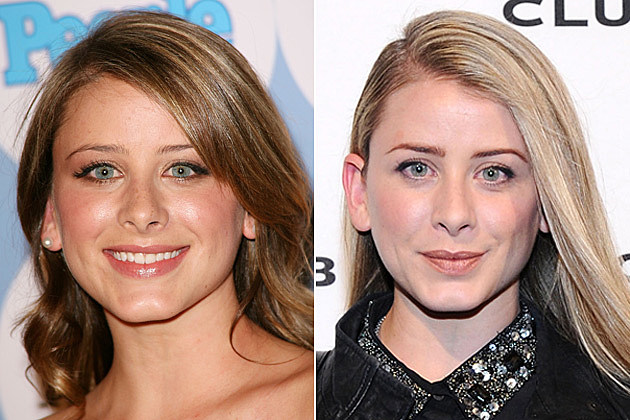 Then: Lauren's 'Laguna' BFF Lo continued her sidekick status on 'The Hills.' She eventually moved in with Lauren and Audrina, which resulted in some tension between her and Audrina. The two resolved their differences, and Lo became a main cast member in the show's final season. Lo was also the one responsible for crowning Justin Bobby "Justin Bobby." And thank God for that, we say.
Now: Since 'The Hills,' Lo has served as the Executive Producer for the MTV documentary 'I'm Positive,' which centers around teens living with HIV. She has also written a book about her dating experiences and life on 'Laguna Beach' and 'The Hills.' She currently co-owns the party supply company Reverly House and lives in New York City while attending culinary school.
Heidi Montag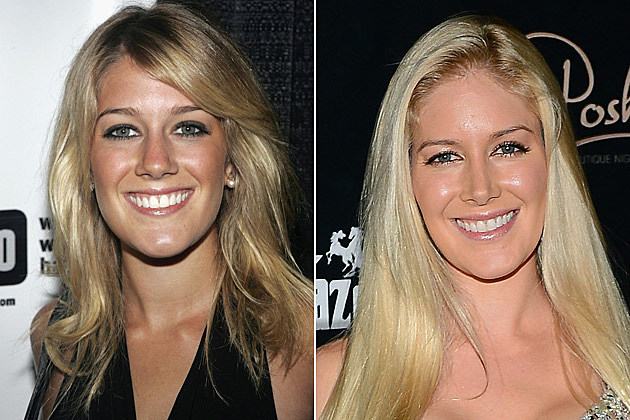 Then: At the beginning of the series, Heidi was Lauren's L.A. roommate and close friend. However, the two came to blows over Heidi's slimy boyfriend Spencer Pratt, which led to a severe falling out that lasted throughout the series. In between seasons, Heidi underwent a whopping 10 plastic surgery procedures in one day, altering her entire look. She and Spencer were kicked off of the reality show because of their increasingly tumultuous behavior.
Now: After leaving 'The Hills,' Heidi tried desperately to cash in on her reality TV fame, putting out an album, writing a book with now-hubby Spencer, and starring in 'I'm a Celebrity… Get Me Out Of Here!' and 'Celebrity Big Brother,' both with Spencer. After spending all of their millions, Heidi and Spencer were forced to move in with his parents.
Spencer Pratt
Then: Blonde, wealthy and good-looking, Spencer Pratt was Heidi Montag's villainous boyfriend (and eventual husband) who spread rumors that Lauren made a sex tape with Jason, which led to her falling out with Heidi. He and Heidi were ultimately kicked off the show during its final season because of their erratic (read: effing cray) behavior. Spencer reportedly even threatened to kill one of the show's producers.
Now: Things haven't gotten much better for the controversial reality star, who has since blown through his fortune, believing the Mayan Apocalypse was coming. Though he and Heidi are still married, she filed for divorce in 2010 but quickly changed her mind, with Spencer later admitting they only planned to divorce to help boost Heidi's career. In 2013, he eventually graduated from college after seven years.
Kristin Cavallari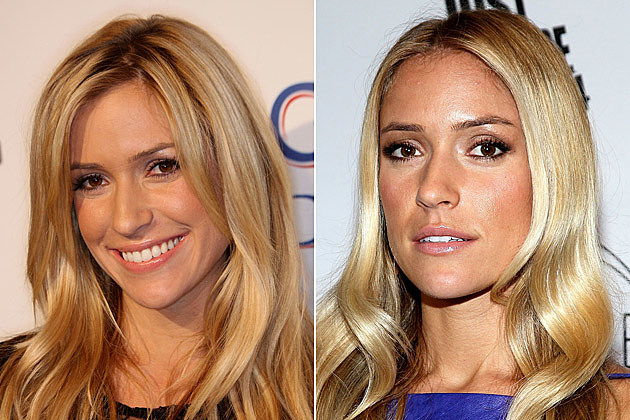 Then: Kristin Cavallari, Lauren's 'Laguna Beach' rival, stepped in to fill LC's shoes after she left the show during the middle of the fifth season. Her presence brought a lot of tension due to the fact that she had supposedly dated Audrina's on-and-off again boyfriend Justin Bobby, and also had history with Lauren's ex, Brody Jenner.
Now: In 2013, Kristin revealed that the majority of 'The Hills' was staged, including her "relationship" with Justin Bobby. Since 'The Hills,' she has become a fashion designer, had several small roles on various television shows, and, like her 'Hills' co-star Audrina, competed on 'Dancing With the Stars' in its 13th season, during which she received a shocking elimination. She is currently married to Chicago Bears player Jay Cutler, with whom she has one son, Camden Jack, and another child on the way.
Jason Wahler
Then: Jason and Lauren continued their relationship from 'Laguna Beach' to the first season of 'The Hills,' where she (cringe!) gave up an opportunity to go to Paris in order to stay with Jason for the summer.
Now: In 2010, Jason appeared on 'Celebrity Rehab' to deal with an alcohol addiction that left him suicidal. Today, Jason has been healthy and sober for three years. In October 2013, he married model Ashley Slack — coincidentally, the same weekend that Lauren became engaged to William Tell.
Brody Jenner
Then: Before joining the cast of 'The Hills' in 2007, Brody Jenner had already had a small taste of reality TV fame, starring in his own show, 'The Princes of Malibu,' with friend and soon-to-be 'Hills' co-star Spencer Pratt. Brody began dating Lauren Conrad in 2007 and stayed on the show after her departure, later romancing his old flame Kristin Cavallari.
Now: Brody has made appearances on the current season of 'Keeping Up With the Kardashians,' attempting to reconcile his relationship with his dad, Bruce Jenner.
Justin Bobby Brescia
Then: Maroon 5 hairdresser Justin "My-name-is-Justin-but-my-friends-call-me-Bobby" Brescia joined 'The Hills' when he began dating Audrina, whom he repeatedly strung along. He also "dated" Kristin, but she later claimed that their relationship was staged for the show.
Now: Post-'Hills,' Justin Bobby has largely stayed out of the reality TV spotlight, instead opening up a hair salon in 2011 and becoming a drummer in the band EdStanley. He also models, and he has grown his hair out into a look which kind of resembles Audrina's. (We can't deny it.)
Stephanie Pratt
Then: Stephanie originally appeared on the show because she was Spencer's sister. After initially disliking Lauren because of the "Speidi" feud, she and Lauren actually became close friends. After Lauren's departure, Stephanie became a main cast member.
Now: Stephanie has had her fair share of legal trouble, and she has been open about her struggle with drugs and alcohol. She has also stated that she doesn't speak with her brother or Heidi, but remains friends with Lauren and Lo.